About the Area

The Formulary Workshops are located in Montana's Swan Valley, 80 miles NE of  Missoula, and 70 miles south of Kalispell. Boasting some of the best wilderness lands in the Rocky Mountains, and blessed with mountain lakes, beautiful rivers, and abundant crystal clear creeks, the Swan Valley earns honors as an outdoor recreational paradise.

Visitors to the valley enjoy a variety of activities in all four seasons. The workshop sits on 26 acres in the heart of the valley.

The Formulary & Workshop staff look forward to meeting you in Montana! 

Do you know about our B&B? Offering darkroom use with a 2 night minimum stay. Open year round for the enthusiastic photographer or nature lover, or Just to get away from it all. Standing Stones Bed Inn Breakfast is the perfect place to relax or be active. Some of the possible activities and attractions in our area include: 

-Trail riding (horseback)

-Hunting 

-Fishing

-Boating

-Water Skiing

-Mountain biking 

-Swimming in the lakes

-Photography

-Abundant hiking trails around the Valley

-Cross country skiing

-Snowmobiling

Call to inquire about workshops-   (800) 922-5255 

email: formulary@blackfoot.net​

7079 Hwy 83 N, Condon MT 59826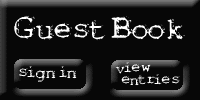 2022 Summer Workshops are filling up fast!  

Early Bird Registration has been EXTENTED to May 15th!

Click any photo for more information on that workshop.

ONE ROOM AVAILABLE! ACT NOW!

CAMPING OPEN!

David Clough

"The Art of Black & White Photography"

​July 17 - 22, 2022

ROOMS FULL! CAMPING ONLY IS AVAILABLE!

Don Nelson 

"Carbon Printing"

July 10 - 15, 2022

ROOMS FULL! CAMPING 

ONLY IS AVAILABLE!

Jerry Spagnoli

"Daguerreotype: A Contemporary Approach"

​July 24 - 29, 2022

Thomas Callahan

"Tri-Color Gum: Beautifully Handmade" 

July 31 - August 5, 2022

TWO (2) ROOMS AVAILABLE!

CAMPING OPEN!

Sandy Carrion

"​Adventures In Image Transfer"

August 7 - 12, 2022

For information on our COVID-19 response please visit the "Workshop Details" tab. 

Stephanie Slate

​Cyanotpes Unleashed

"An Exploration in Printing Techniques in Cyanotype"

August 21 - 26, 2022

Canceled. We are so sorry! 

David J. Spear

"The Magic of Black & White Photography"

June 5 - 10, 2022

Canceled. We are so sorry!

Theresa Airey

"The Digital Artist"

June 12 - 17, 2022

 Don't miss out on early Summer Specials!!